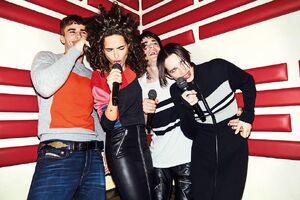 The Road to Tokyo was one of the themes from Diesel Magazine. It was issued in August 2016.
Content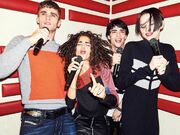 Four models. Two cities. One Tokyo. Follow four models on their journey from London to Tokyo to walk the runway for the Diesel FW16 collection launch. From full immersion in all things Japanese in the UK, to the airport in Tokyo these four may be turning Japanese indeed.
Battle Royale
Apparel for him and her
What's a little competition between friends. Go full throttle in the black and white monochrome stripe motif of Night Sports and jackets or push the back the fall with tactile bright orange details in Tek Adventure. #winthenight
Easy Palette
T-shirts for him and dresses for her
Wrapped up like a Cali Roll. Break the rules and bring some versatile dressing to the dining room. From sleeveless layered black dresses with leather and zip details that #work day or night, to powerfully designed graphic tees with Diesel V references, this is your new look. Get in it.
Taxi to Takeoff
Apparel for him and her
Tokyo or Bust! It's a long way baby, so be sure to feel as flexible as possible in new Diesel JoggJeans Silk Touch effect collection. From black suits with a silky drape feel for men to 100% snapback flexibility of jumpsuits for women. Traveling never looked so sharp, or felt so chilled.
External links
Ad blocker interference detected!
Wikia is a free-to-use site that makes money from advertising. We have a modified experience for viewers using ad blockers

Wikia is not accessible if you've made further modifications. Remove the custom ad blocker rule(s) and the page will load as expected.