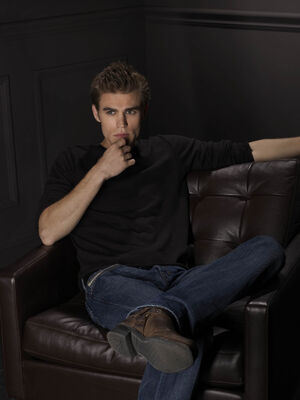 Stefan Salvatore is a fictional character and one of the two main male protagonists of the television series The Vampire Diaries (2009 tp present). Up to now (2017), he appeared in each episode. He is portrayed by Paul Wesley.
Stefan Salvatore was born on 5 October 1847 and raised in Mystic Falls, Virginia. He was turned into a vampire in 1864, at the age of 17, together with his brother Damon. After decades of absence, Stefan returned to Mystic Falls in 2009 and started visiting the high school.
Images
Promotional pictures
Episode stills
Screencaps
External links
Ad blocker interference detected!
Wikia is a free-to-use site that makes money from advertising. We have a modified experience for viewers using ad blockers

Wikia is not accessible if you've made further modifications. Remove the custom ad blocker rule(s) and the page will load as expected.