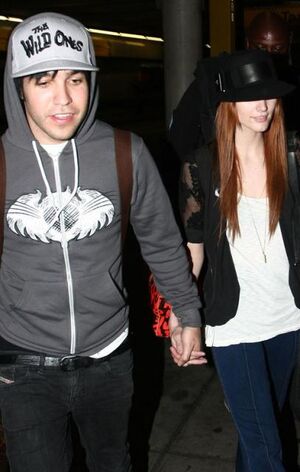 Peter Lewis Kingston Wentz III is an American musician. He was born on June 5, 1979 in Wilmette, Illinois.
Pete Wentz is best known as the bassist of the American rock band "Fall Out Boy" (2001 up to now). During a temporary hiatus of the band in 2009–12, Wentz formed an own experimental group called "Black Cards". He also runs a bar called "Angels & Kings" in New York City.
Images
Public appearances
Photoshoots
External links
Ad blocker interference detected!
Wikia is a free-to-use site that makes money from advertising. We have a modified experience for viewers using ad blockers

Wikia is not accessible if you've made further modifications. Remove the custom ad blocker rule(s) and the page will load as expected.