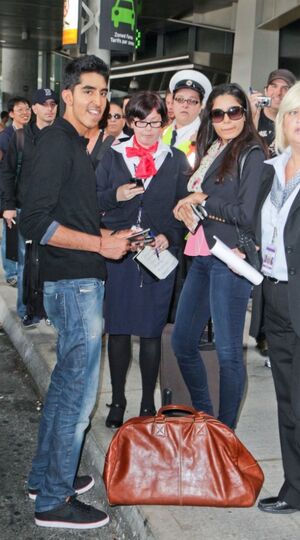 Dev Patel is an British actor. He was born on April 23, 1990 in Harrow, London.
Dev Patel became known for playing Jamal Malik in Slumdog Millionaire (2008) and has since then appeared in various TV series as well as TV and cinema films, among others as Anwar Kharral in Skins, as Sonny Kapoor in The Best Exotic Marigold Hotel and The Second Best Exotic Marigold Hotel, and as Neal Sampat in The Newsroom.
Images
Public appearances
Photoshoots
External links
Ad blocker interference detected!
Wikia is a free-to-use site that makes money from advertising. We have a modified experience for viewers using ad blockers

Wikia is not accessible if you've made further modifications. Remove the custom ad blocker rule(s) and the page will load as expected.