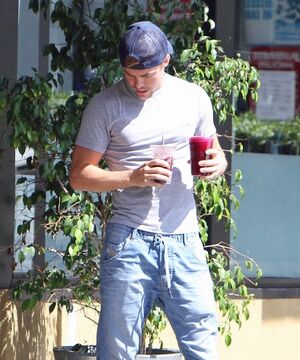 Derek Hough is an American dancer, choreographer, actor, singer, and songwriter. He was born on May 17, 1985 in Salt Lake City, Utah.
Derek Hough is best known for his participation as a professional dancer in 16 seasons of the Dancing with the Stars dance competition show (2007-2015) of which he won six seasons as well as for his appearance in the Entertainment Tonight TV series (2007-2015).
Images
Public appearances
Photoshoots
External links
Ad blocker interference detected!
Wikia is a free-to-use site that makes money from advertising. We have a modified experience for viewers using ad blockers

Wikia is not accessible if you've made further modifications. Remove the custom ad blocker rule(s) and the page will load as expected.