---
The denim spring summer 2011 campaign was an advertising campaign for denim jeans for men and women by Diesel in spring and summer 2011.
Campaign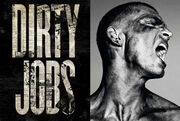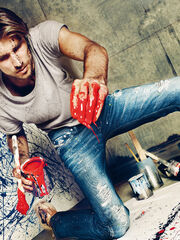 In parallel to their Diesel Island spring summer 2011 campaign, Diesel issued a special campaign for their denim jeans.
The slogans of the campaign were "Dirty New Age" for men and "Powder by Diesel" for women.
The "Dirty New Age" campaign presented men in "dirty jobs" in which they (and their jeans) got covered with grease, mud, dust, flour, paint, or sweat.
People
Photographers
Txema Yeste
Cristian Di Stefano
Fashion Editor/Stylist
Francesco Sourigues
Makeup Artist
Victor Alvarez
Models

David Hundertmark
Texas Olsson
Jivago Santini
unidentified female models
Gallery
External links