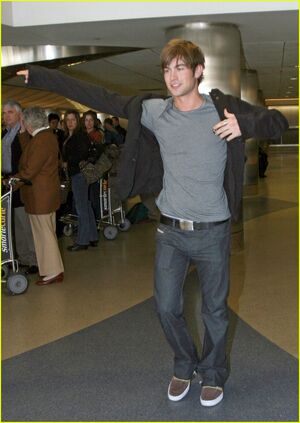 Christopher Chace Crawford is an American actor. He was born on July 23, 1982 in New Brunswick, New Jersey.
Chace Crawford made his film debut as Tyler Simms in The Covenant (2006), and became especially known for playing main character Nate Archibald in the Gossip Girl TV series from 2007 to 2012. Thereafter, he starred in various cinema movies.
Images
Public appearances
Photoshoots
TV series
as Nate Archibald in Gossip Girl
External links
Ad blocker interference detected!
Wikia is a free-to-use site that makes money from advertising. We have a modified experience for viewers using ad blockers

Wikia is not accessible if you've made further modifications. Remove the custom ad blocker rule(s) and the page will load as expected.