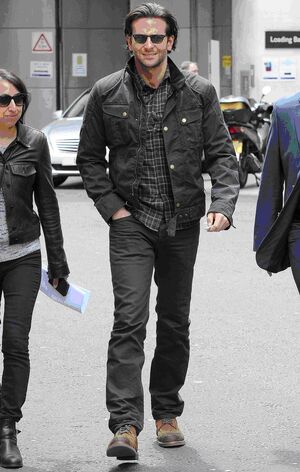 Bradley Charles Cooper is an American actor and producer. He was born January 5, 1975 in Philadelphia, Pennsylvania.
Bradley Cooper became known for playing Will Tippin in the Alias TV series (2001-2006) and Tom Wexler Graham in the Jack & Bobby TV series (2004-2005) as well as Phil Wenneck in The Hangover (2009) and its sequels (2011, 2013). He has since then appeared in various TV series as well as TV and cinema films.
Images
Public appearances
Photoshoots
External links
Ad blocker interference detected!
Wikia is a free-to-use site that makes money from advertising. We have a modified experience for viewers using ad blockers

Wikia is not accessible if you've made further modifications. Remove the custom ad blocker rule(s) and the page will load as expected.